5 World Class Growth Stocks for 2018
Download the report now for FREE!
Are Coca-Cola Shares Still Worth Owning?
Jan 11, 2018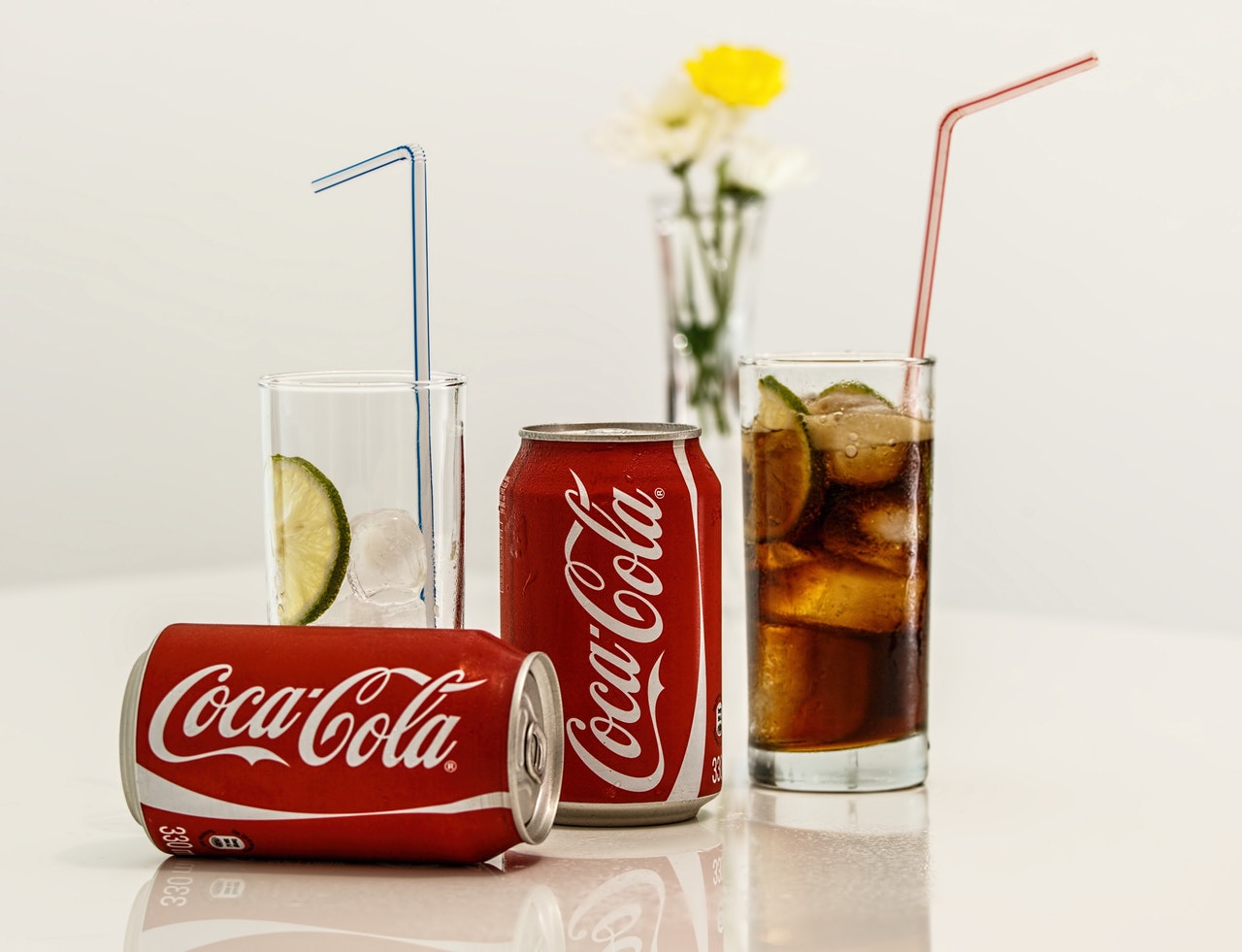 It is the world's largest beverage company, Warren Buffett's most famous investment (and refreshment), and one of the most valuable and well-known consumer brands in the entire world.
It is a brand that has existed for over 125 years, with an illustrious history that has built equity with generations of consumers.
It is a brand that is recognized the world over as an American icon, sold and consumed in all but 2 countries.
We're talking, of course, about Coca-Cola (KO), and what better company to investigate further for consumer brands month?.
It's undoubtedly a world-class company, but is it also a world-class investment? It has been in the past, with a compound annual stock price increase of nearly 13% per year since 1962 (including dividends). But that has moderated substantially since the turn of the century, with the stock returning just 5.4% annually since 2000, which slightly trails the S&P 500's 5.8%.
In this article, we will take a look at the company's (possibly) surprising core business model, discuss the strength of its competitive advantages, and determine if the shares are worth owning today. Then wrap it up with our recently added Business Model Diligence rating. Let's go!
The Company and Its Business
Invented by pharmacist John Pemberton in 1886 and commercialized by Asa Candler in the 1890's, Coca-Cola is one of the oldest and most venerable of American consumer brands. It is the world's largest beverage company by consumption, with nearly 2 billion servings consumed worldwide, every day. Coke products are sold in nearly every country in the world - indeed, over 80% of the firm's revenues originate from outside its home of the United States! Without question, it is one of the (if not THE) most recognized brands in the world.
Coca-Cola's revolutionary business model developed almost by accident. Candler didn't believe bottling his drink had a big future, so he sold the bottling rights in perpetuity (with resale rights) to Ben Thomas and Joseph Whitehead in 1899. It was a smashing success, and Thomas and Whitehead sold portions of their rights to independent businessmen, and soon hundreds of bottling plants were springing up all over the U.S. All of them bought concentrates from Candler's Coca-Cola Company, and Candler didn't have to invest a penny in the expensive bottling and distribution operations!
Today, The Coca-Cola Company maintains a very similar business. About 40% of sales, 76% of unit volume, and over 100% of operating profits are from concentrate sales to independent bottlers. The concentrate business has a fantastic profit margin nearing 50%. Over time, the company has purchased some of its bottlers and brought them in-house to improve operations. In-house bottling today accounts for over half of sales, although they are only run at break-even profitability. From time to time, Coca-Cola has sought ways to re-franchise their in-house bottling operations and focus instead on the core business.
Speaking of the core business, the company's main functions are three-fold. First and foremost, the company is in charge of global brand management, primarily through marketing campaigns. Make no mistake, more than anything else, The Coca-Cola Company is a marketing company. Second, it is in charge of ensuring new product development and existing product consistency, maintaining a standard that is expected the world over. Third, it is in charge of corporate arrangements to grow its offerings, which includes product acquisitions (such as Minute Maid, Barq's, Fuze, etc.), distribution agreements (with Dr. Pepper (DPS) and Monster Energy (MNST), for example), and equity stakes in many of their larger bottlers.
The Brand
Without a doubt, The Coca-Cola Company's main asset is its brand strength.
Coke owns 4 of the top 5 non-alcoholic beverage brands in the world: Coca-Cola, Diet Coke, Sprite and Fanta. It also owns a whole roster of other well-known beverage brands like Minute Maid, Desani, Schweppes, and Powerade.
A strong set of brands gives the company extremely strong - and durable - competitive advantages against its competitors. A brand is a trusted stamp of consistency and quality. Consumers know what they are getting with a Coke, whether they are in New York or New Delhi. This causes consumers to choose Coca-Cola products over competitors in the super-market, the vending machine, and the restaurant - often without even thinking about it. Many of Coke's brands are so globally known and its marketing so ubiquitous, that it would be fruitless for a competitor to try to compete with it.
This provides substantial value to the company, as well, in the form of pricing power. Because consumers choose Coke almost unconsciously, the higher price of its products are not really a consideration. The price of a can of Coca-Cola is about $0.04/oz - a can of Sam's Club soda is about half that! In restaurants, the advantage is even more pronounced. Generally, restaurants enter into exclusive drink arrangements, which completely shuts smaller beverage companies out. Fountain soda is also one of the most marked-up products in the world, selling at 300-400% over cost. That allows Coca-Cola substantial price elasticity on its primary product.
Combined with the recurring revenue nature of the product - the average soda drinker consumes 2.6 servings per day - Coca-Cola has a fantastic, high-quality business model.
The Problems With Investing In Coke
It is a great business, no doubt. But there are some issues that keep Coca-Cola out of a "green dot" stock rating.
Most importantly, while it is fantastic that this is such a global business, the fact is that there just isn't much growth potential left. Both unit case growth and concentrate sales have grown at a below-2% rate for most of the past decade.
Changing consumer tastes is another risk, although in my view not a substantial one. Evolving the product line to meet consumer tastes is a must, and Coca-Cola has been doing that. Soda has been a slightly declining category, with annual declines between 0.5 and 1.0% over the past decade. But Coca-Cola has moved aggressively to promote "zero sugar" products, juices, teas, and water, keeping its volume growth on the positive side and maintaining or growing market share.
Both of these will make meaningful revenue growth unlikely. In lieu of revenue growth, Coke can provide shareholder returns in a few ways: divesting bottling operations to improve cash flow, buying back shares, and paying dividends. The problem is, new CEO James Quincey doesn't seem to have a focus on any of this, instead wanting to "take more risks" - a curious strategy for such an established, cash-cow business, and one that has badly burned them in the past. Share buybacks are such an obvious path to shareholder returns, but Coke has reduced share count by less than 1% annually since 2007. The dividend is decent at 3.2%, and the company is a "dividend aristocrat", raising dividend payments for over 50 years straight.
Conclusion
Coca-Cola is a great business, one of the truly great global brands, a recurring revenue generator, and a rock-solid dividend aristocrat. Given all these great qualities, owning the stock is highly unlikely to be a losing investment over the long-term.
However, it also isn't an investment that is going to deliver the 100, 200, 500% gains that can be truly life-changing for shareholders. Earning market-beating returns with Coca-Cola is highly dependent on buying the stock at an attractive price, and today's valuation, at a forward P/E over 23 and a P/S ratio over 5.2, does not look that attractive.
Check out our Business Model Review for Coca-Cola below, and get over 100 more through our low cost membership!
Quick Summary
The Coca-Cola Company is the world's largest beverage company. The firm owns or licenses over 500 brands sold worldwide. About 50% of revenues are from company-owned bottling operations, although these are operated at break-even profitability. The profit driver is sales of concentrates (syrups) to franchised bottlers, as well as for fountain machines found in restaurants and other establishments. Concentrate sales account for 40% of revenue, 76% of unit volume shipments, and over 100% of operating profits. Coca-Cola also has substantial equity investments in many of its franchised bottlers, and in Monster Energy, whose sport drinks they distribute. Coke is one of the great global companies, with over 80% of revenues generated outside of the United States.
Does The Company Have Recurring And/Or Rising Revenues?
SOMEWHAT. Coca-Cola beverages are consumed by many customers multiple times daily, necessitating frequent enough purchases that we consider this a true recurring revenue model. Growth, however, has been a challenge. With the company's acquisition and re-franchising strategy with bottling operations, top-line revenue is not a good indicator of growth. However, a better measure - unit volume - has shown very mild 1-2% growth over the past 3 years. With worldwide penetration achieved, the business opportunity has basically been realized. It is unlikely that Coke will be able to grow revenues much over the rate of inflation, long-term.
Does The Company Have Durable Competitive Advantages?
YES. There may not be a better example of a CONSUMER BRAND INTANGIBLE ASSET advantage than Coke. 4 of the world's top 5 non-alcoholic beverage brands- Coca-Cola, Diet Coke, Fanta, and Sprite - are owned by the company, in addition to other top brands like Minute Maid, Dasani, Schweppes, and Powerade. The brand has a long history going back to 1886 and is ingrained around the world as a symbol of American culture. Strong consumer brands make purchases automatic over competitors and allows higher pricing. Additionally, Coca-Cola has ECONOMIES OF SCALE through its unmatched beverage distribution network and marketing resources. It would be very difficult for a new competitor to try to directly compete with these.
Business Model Rating:
Coca-Cola has a lot of what we look for, including an essentially recurring revenue model and a nearly impenetrable consumer brand advantage. However, there is not a lot of growth potential left. Coke will have to generate shareholder returns through share buybacks, dividends, and margin improvements. This limits the ultimate upside potential, and that leads us to give the company a YELLOW (somewhat attractive) business model rating.