5 World Class Growth Stocks for 2018
Download the report now for FREE!
How To Find Great Stocks, Magically
Nov 16, 2017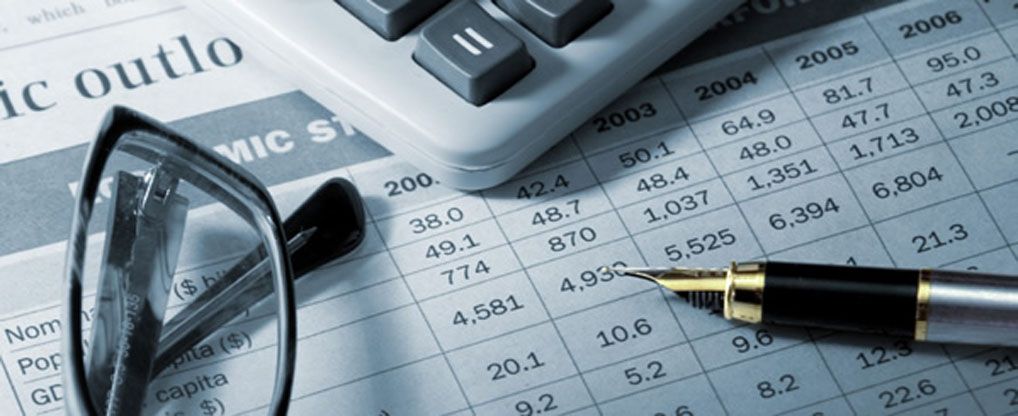 So you are an individual investor, looking to take control of your money and maximize your returns by smartly buying shares of attractive stocks?
Or maybe you are a money manager, looking for interesting options for your clients?
Or perhaps you are just curious about investing and want to learn more.
Regardless of what kind of investor you are, you can use MagicDiligence to find potentially great individual stock investments.
In this article, I'll show you how.
But first, let's think about what kind of individual stock investing philosophy you prefer.
What Kind Of Investor Do I Want To Be?
Contrary to popular belief, there is not just one way to invest in individual stocks.
In fact, there are several philosophies that, when followed religiously over long periods of time, have delivered returns that have crushed the S&P 500. And if you can't do that, why not just save your time and buy a low cost index fund (like SPY) that tracks the index?
The rub is, you have to be committed to your philosophy. The market will go through periods where it favors high growth companies, periods where blue chips will perform the best, periods where value stocks will rule, and so forth. At some point, your philosophy WILL fall out of favor - at least temporarily.
Breathless market commentators on CNBC or Bloomberg will have you think you should do this or that with your money to "follow the market" over the short term (3 months or so).
This leads to a lot of exasperated individual investors, constantly shifting their portfolios around, confused about when to sell or why they purchased in the first place. Ultimately, it leads to frustration and underperforming portfolios. You know who it benefits? Those same commentators, who have a nice, pre-packaged, "just $2,500" can't miss trading package to sell you.
We break down individual stock investing philosophies into two very basic categories:
Quantitative Investor: This kind of investor places her faith in the numbers. Countless back studies have proven that stocks trading at low multiples of pretty much any financial metric (earnings, cash flow, book value, sales) outperform the overall market as a cohort, over the long term. This investor uses computer-generated stock screens and a strict methodology (a "formula") to determine when to buy and sell. This investor does not generally worry too much about researching the company's business or prospects, trusting in diversification and stock valuation tendencies to return to the mean over time.
Qualitative Investor: This kind of investor believes in knowing the businesses they are investing in. Stock ownership is, after all, ownership in a business. This investor wants to understand their companies' growth potential, know how financially strong the firm is, look into the trustworthiness and capability of management, and understand the competitive edges (or lack thereof) that their investments maintain. Qualitative investors frequently determine when to buy and sell based on valuation work (determining a fair value price), and/or the ongoing performance of the business.
Which one do you prefer?
Quantitative investing has its advantages. It can be very effective - there are proven strict buy-and-sell formulas that have worked over decades (Dogs of the Dow, Joel Greenblatt's Magic Formula, etc.). It is usually simple and not time intensive to implement. It takes little specialized knowledge.
There are disadvantages to quantitative investing as well. You know little about the stocks you are investing in - the numbers could be misleading and uncovered with a little diligence. It is not usually very tax efficient, as a lot of buying and selling is required. It takes discipline to follow. Stocks with multi-year gains exceeding 100-500% are not normal here.
On the other hand, qualitative investing can uncover these "multi-baggers" - and more frequently than you would think. A big winner covers up for a LOT of losers. Buying and holding for many years is very tax efficient. Investors understand their companies and the rationale for purchasing them, aiding in making intelligent buy and sell decisions. It is via this method that folks have made 4,000% gains in Netflix (NFLX), or 3,000% gains in Priceline (PCLN) over the past 10 years.
The downsides? Well, it takes a lot of time and knowledge. Do you know how to do a discounted free cash flow valuation? Can you determine whether a company has a sustainable economic moat, vs. a short-term, tenuous market advantage? Do you even have the time to figure this stuff out?
Using MagicDiligence
Our service was designed to support either kind of investor, quantitative or qualitative.
For the quantitative-focused, we offer two value-focused ranked stock screens, the Magic Recipe Spell and Deep Value Spell. We also offer a growth-focused ranked screen, the Quality Growth Spell, which aims to unearth some of the greatest potential growth firms of the next 5-10 years, quantitatively!
Individual investors can use disciplined timed buy-and-sell strategies with this list. For example, our Tracking Portfolios track the performance of the spells by buying 5 stocks each quarter (20 in total), and turning each set over once a year. This mimics the formulaic strategy set forth by Joel Greenblatt in The Little Book that Beats the Market.
For qualitative investors, we offer over 100 (and growing rapidly) Business Model Diligence reviews. These are simple green / yellow / red ratings of the business model behind each stock, with a detailed rationale behind the ratings. Great businesses have recurring revenues, good growth potential, and strong, structural competitive advantages over the long term. The best of the best are collected in the Green Team Spell, a great hunting ground for investors looking to make long-term investments in great businesses, not just undervalued stocks.
If you like a little bit of both, great! Weed out your quantitative picks by tossing the red ratings and buying yellows and greens. Or use the spells to find attractive buying points for those green or yellow companies you like the most.
Not a fan of how the Spells are constructed, or want to tweak them for your own purposes? No problem! Just use the Spell Caster tool!
Whatever kind of investor you want to be, you *will* find options at MagicDiligence! Try our low-cost monthly subscription membership today! Cancel any time. There is no risk and only big rewards to be had.